For better or for worse, these days the screen is king. That means digital video is one of the simplest and most cost-effective ways to connect with the people you want to reach. But let's be clear – we're not about shamelessly churning out clickbaity content. Instead, we're on a mission to make video content that is good for the internet, good for people and good for the world. Keep reading to find out more about the video production services we can offer.
Full-service video production
We can create regular high-quality video content faster and cheaper than a traditional studio, because each client is looked after by one dedicated multi-skilled creator, who knows that client's brand, story and team inside out. With over 7 years' experience producing video for online and broadcast media, you're in safe hands. We pride ourselves on being friendly and easy to work with, which we find goes a long way. If you've got an idea for a video production project that you'd like to bounce off us, please get in touch. We're always happy to sit down and chat things through.
Editing services
We often work with clients who have existing footage and need us to work our magic on it. Maybe it's something they've shot in-house, maybe it's some archive material that they've been sitting on for a while, or it could even be user-generated content. This can be a really cost-effective approach, as it avoids the need for us to film anything.
Drone videography
Thanks to the staggering progress that drone tech has made recently, the sky really is the limit for your video production project. Aerial videography is available as a standalone service, or as part of our full-service offering. For example, we often send two camera operators to a shoot, with one of them switching between 'normal' shooting and drone flights. Our in-house aerial video skills are backed up by the CAA's A2 CofC (Certification of Competency). That means we don't just know how to get beautiful shots, we know how to capture them safely.
Training and consultancy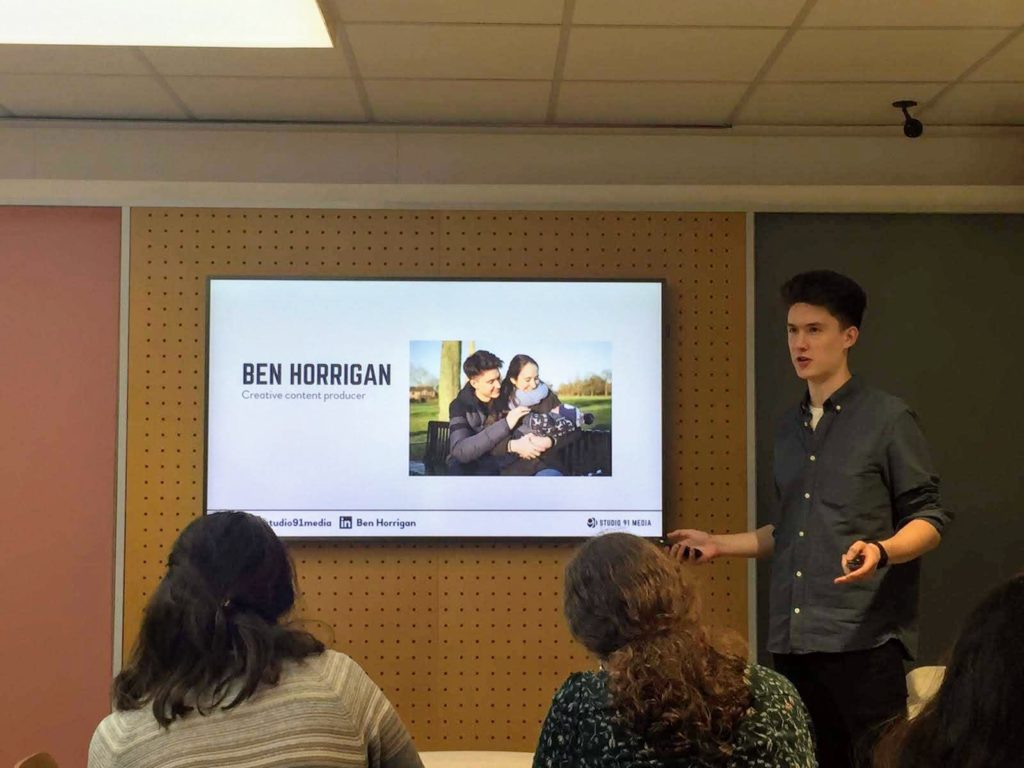 As well as our hands-on video production services, we help many of our clients to produce content themselves. We're always happy to give quick tips and advice about any aspect of in-house video production. If that's what you need, please drop us an email or book a 30-minute chat. We also offer longer training sessions, either in person or via video conference. For example, we could train you and your team on how to film with a phone, talk you through the best practices for publishing video to social platforms, or bring you up to speed on the best video editing apps.
If you don't know where to start, consider hiring us to help you create a video content strategy for your business or charity.
Contact us to find out more about any of our video production services.