Like it or lump it, most social media video content is viewed without any sound. In most cases, that means some form of subtitles is absolutely essential if you're hoping to get any reach or engagement. This handy guide will show you how to easily add captions to your video content. But first, there's one thing you need to understand.
What is the difference between Open and Closed Captions?
There are two types of subtitles: the first is Open Captions, which are 'burnt into' the video. They are part of the video file itself, and cannot be turned off. The other type is Closed Captions, where they are attached as a separate file. Closed Captions are generally on when videos autoplay in the timeline, and off when a user taps in to watch the video with sound.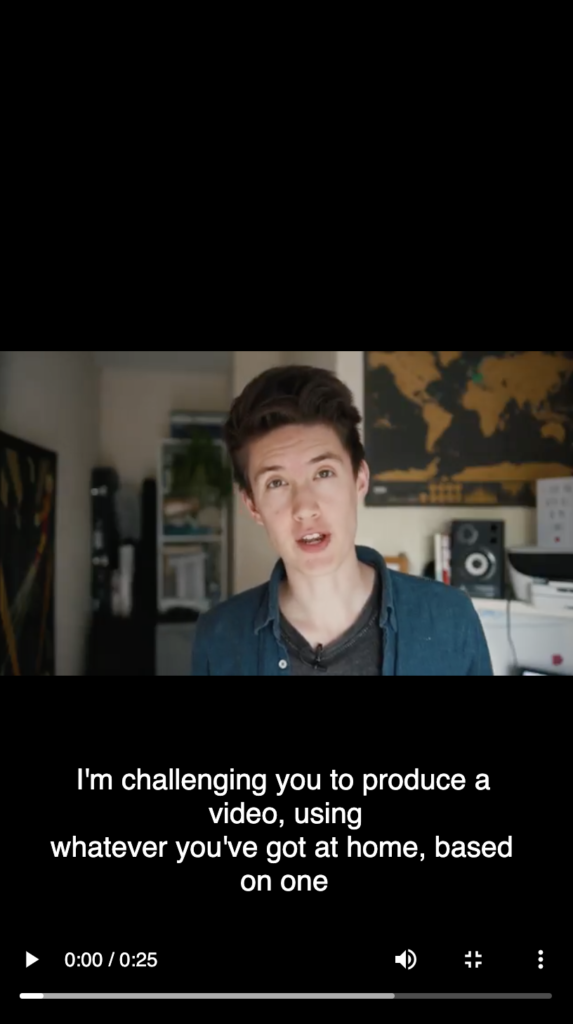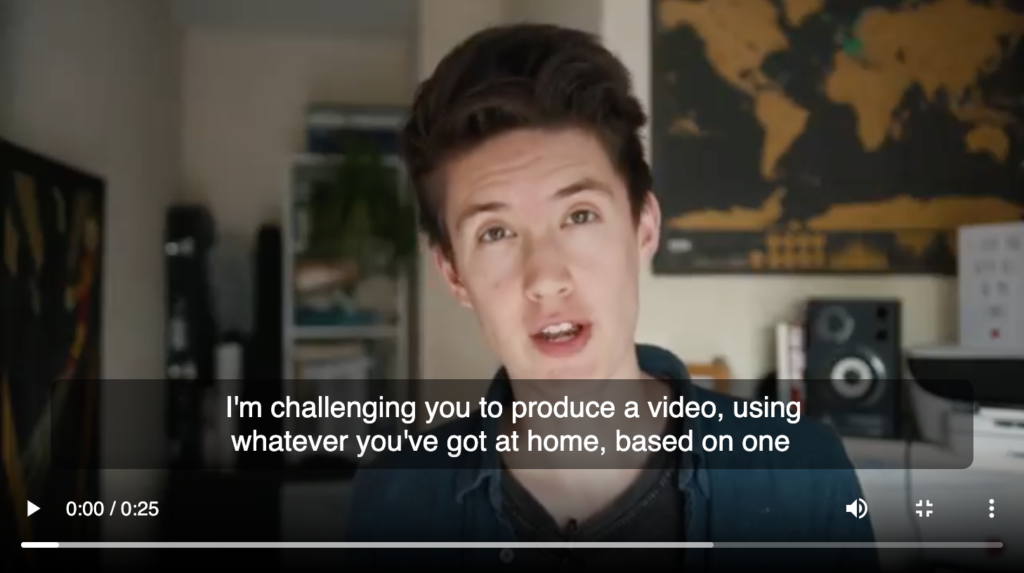 Facebook, YouTube and LinkedIn allow for Closed Captions, in the form of an SRT file. This file can be attached during the upload process, or added later. This is our preferred approach as it gives the user more control. If they want to watch with audio and not be distracted by subtitles, no problem. Another advantage is that the text size will adapt to suit the size of the video window. In other words, your subtitles will be easily legible on a mobile screen, but won't be distractingly large on a TV or computer monitor.
Unfortunately, Twitter and Instagram don't allow for Closed Captions. Instead, for these platforms the subtitles will need to be 'burnt on' to the video. Keep reading to find out the easiest way to add subtitles to your video, either as an SRT file or as Open Captions.
How to create subtitles as an SRT file
As with most things in life, there's a fiddly way that costs you nothing, and a simpler way that you have to pay for. Fortunately, in this case, the fiddly way isn't that fiddly and the simpler way is very cheap!
The free but fiddly way to create an SRT file
Or, if you like, friddly. I just thought of that. Good, right?
Step 1: Upload your video to YouTube
It doesn't matter if you don't want the video to be publicly available on YouTube. It doesn't even matter if your brand or organisation doesn't have an existing YouTube channel. Just create an account if you don't already have one (a personal one is fine) and go to youtube.com/upload – you'll want to do this from a desktop computer if possible.
You don't need to add a description etc. if you're not going to make the video public. The only thing you need to do is select "No, it's not Made for Kids" and hit Next until you get to the Visibility screen. At this point, make sure you set it to Private (unless you do want it to be public). Then hit Save.
Step 2: Transcribe
After clicking Save, click Subtitles on the left sidebar, then on the video you've just uploaded. Then hit Add on the right hand side. On the new screen that comes up, select "Transcribe and auto-sync". Now you can either type out everything that's spoken, or paste in a script if you have one.
Click Set Timings, and YouTube will automatically match your transcript to the timing of the dialogue.
Step 3: Adjust timings and download
Click on your new captions under My Drafts, then watch the video on the next screen to proofread your subtitles and adjust the timings.
Now click Actions in the top left, then Download.
Step 4: Convert SBV file to SRT
Just to make things difficult, the file YouTube gives you will be in SBV format. This is similar to SRT, but won't be accepted by the likes of Facebook and LinkedIn in its current form. The easiest way to switch it to SRT is using a free online caption converter, of which there are several.
Facebook requires a specific naming convention for the SRT filename. This is filename.[language code]_[country code].srt – for example, myvideo.en_GB.srt. You need to change this before adding your subtitle file to Facebook, otherwise it won't be accepted.
Step 5: Attach subtitle file to your social media
That's it, you're ready to go! You can now easily add your Closed Caption subtitles to your video in Facebook and LinkedIn.
The cheap and simple way to create an SRT file
(Chimple.)
If you don't fancy delving into the slightly convoluted process described above, there's a better way. It'll cost you money, but not much, and is our preferred process when creating captions for clients.
Simply sign up for an account with Rev.com and upload your video file. One of their army of transcribers will add subtitles for you, at a cost of $1.25 per minute of video. Then you can proofread/tweak the captions if necessary, and download them in your chosen format – we recommend '.srt (Facebook)'. That's it, you can skip straight to Step 5 above.
Rev also offers a cheaper option, using automatic voice recognition rather than a human transcriber. This is dirt cheap at $0.25 per minute of video, but will of course require some tweaking on your part. They claim this method has 80% accuracy, although it does depend on the quality of your audio and whether the speech is fighting with a music track.
How to create burnt-on subtitles (Open Captions)
Sometimes your subtitles will need to be burnt onto the video itself, especially if you're uploading it to Instagram or Twitter. These platforms don't currently have a way to add separate subtitle files.
If you need both Open and Closed captions (for example if your video needs to be on LinkedIn and Twitter) then we strongly recommend using Rev and ticking the 'burned-in captions' box at checkout. For an extra $0.25/minute, you'll get a copy of your video with burnt-on subtitles as well as the separate SRT file.
If you only need Open Captions, one cheap and easy way to do it is with the MixCaptions app. Available for iOS and Android, it automatically transcribes your video and adds subtitles. You can then edit them (chances are, they won't be right first time) and add customisable styles. The app is free to try, but you'll need to purchase credits (at a very reasonable rate) if you're using it a lot.
Happy subtitling!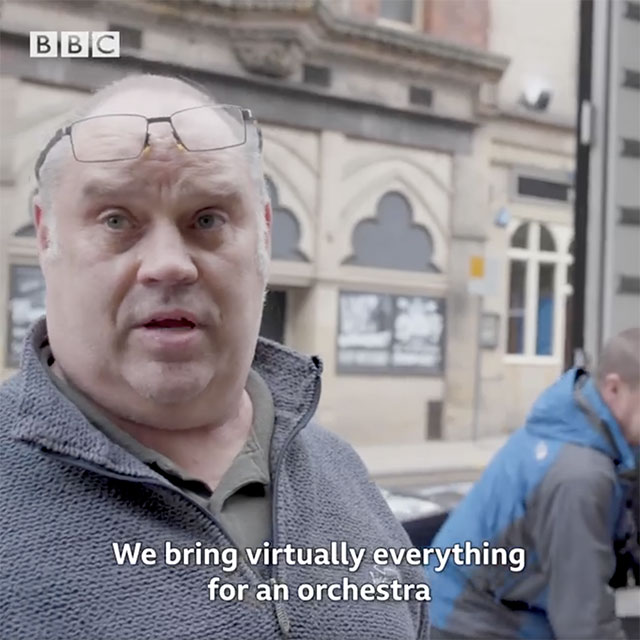 Hopefully the prospect of creating subtitles for your self-shot video content isn't too daunting. Trust us – it will be well worth the boost in reach and engagement that your content will receive. Every time you add subtitles, the internet becomes a little bit better and a little bit more accessible, and an angel gets his wings*.
When we're producing video content for our clients, subtitles are something we can take care of. Not only does this save you time, it also means we can add Open Captions that complement your brand. Get in touch with us if you'd like to find out more about our video production services.
*We make no guarantees as to the accuracy of this claim.