2022 was an exciting year for us in lots of ways. Not least because we landed our biggest project yet, in the form of a BBC commission. BBC Teach chose us to produce eight brand new science videos for UK primary schools. The result, Show Me the Science, is available now and we hope it will be a really useful resource for primary school teachers.
The brief was to create 35-40 minutes of science video content, focusing on forces and electricity. We knew it needed to be fun and engaging with genuine wow factor, in order to keep children interested. So a key conversation early on was who should present it. Together with BBC Teach, we settled on Blue Peter's Mwaksy Mudenda and science presenter Greg Foot. Having worked with both of them before, it was clear that Greg would be amazing at explaining the science, Mwaksy would be able to react and ask questions in a childlike way. Most importantly, though, they would be able to bounce off each other and be hugely entertaining as a double act.
Visual style
An important part of our pitch to BBC Teach was the visual style, with hand-drawn animations helping to explain the various scientific principles. These animations either appear full-frame, or superimposed onto a whiteboard behind our presenters. The visual interest and humour in these moments is what will help the lesson stay with the students.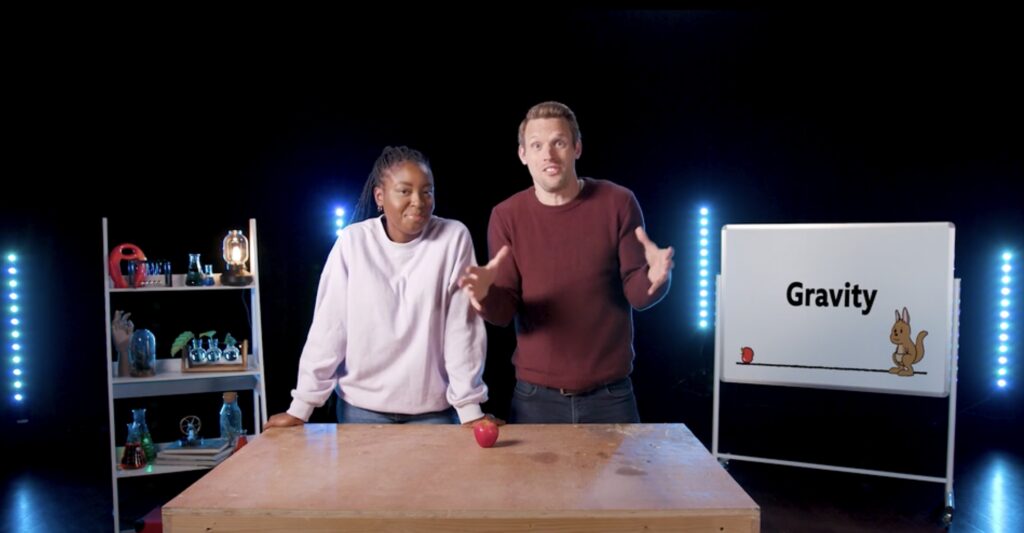 Getting the science right
Crucially, the content needed to be relevant to 7- to 11-year-olds all over the UK. The science curriculum in Northern Irish, Scottish, English and Welsh schools is slightly different, so we needed to be aware of the differences and focus on the common ground. Clearly, we're not science experts, so thankfully we had help! We enlisted three science communication (scicomm) experts to be our consultants on the content, and they did a fantastic job. Phil Bell-Young, Sarah Cosgriff and Hannah-Rose Ford were involved throughout the process, from devising the episodes and scripts to reviewing the early edits. Co-presenter Greg also helped fine-tune the scripts from an educational perspective.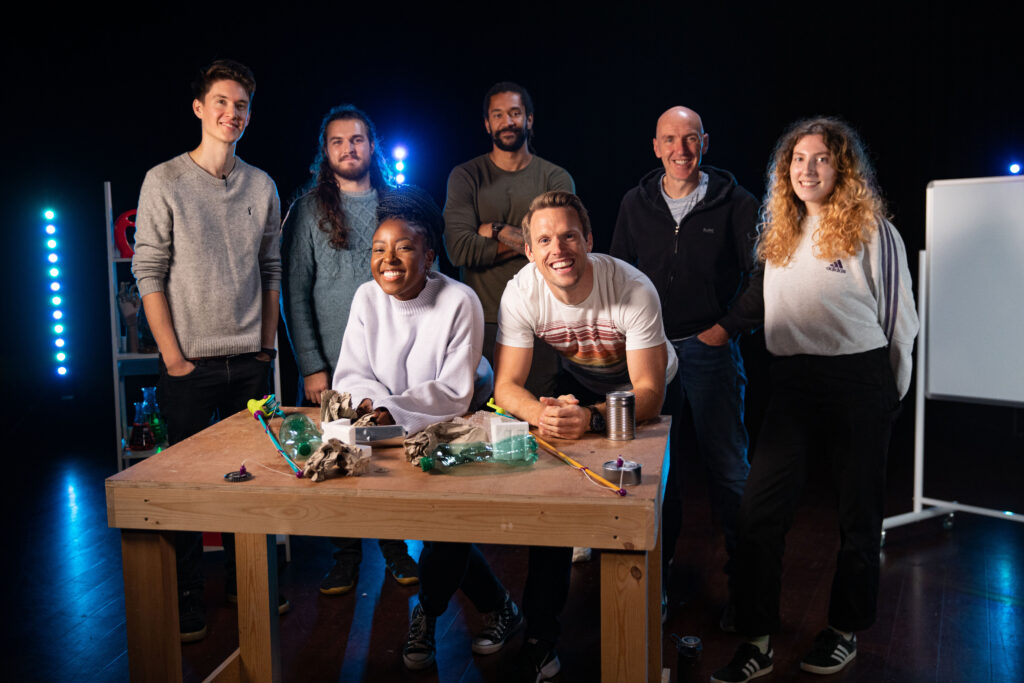 All eight episodes of Show Me the Science are available to watch now on the BBC Teach website, along with helpful teaching notes to make the content go even further. Please feel free to pass it on to anyone you know who works in primary education! If you'd like to know more about this project, or chat to us about something you're working on, just drop us a message.