In recent years, with the relentless rise of the internet and social video content, there's a hot debate brewing between two different types of video content: live streaming vs pre-recorded video. But which approach is best for your organisation or brand? We sent Will Wray-Lang, our Junior Video Producer, to shed some light.
As we know, live streams are a new and exciting way for the marketer and consumer to interact and network on a much more ground level basis. Live streams are usually interpreted as cost effective, as they can be made by the marketer themselves, with no major expectation of high production values. Live streams are now used across social channels such as YouTube, Instagram, Facebook, Twitch, Vimeo and Mixer.
However, just because this type of video content is seen as a relatively new buzz, this doesn't automatically mean it is superior. Actually, far from it. So here at Studio 91 Media we wanted to remind the viewer of the powers that pre-recorded video content possesses. So as any thriving bout is about to take place, maybe the famous quote from American ring announcer Michael Buffer seems fitting. "Ladies and gentlemen, Let's get ready to rumble!"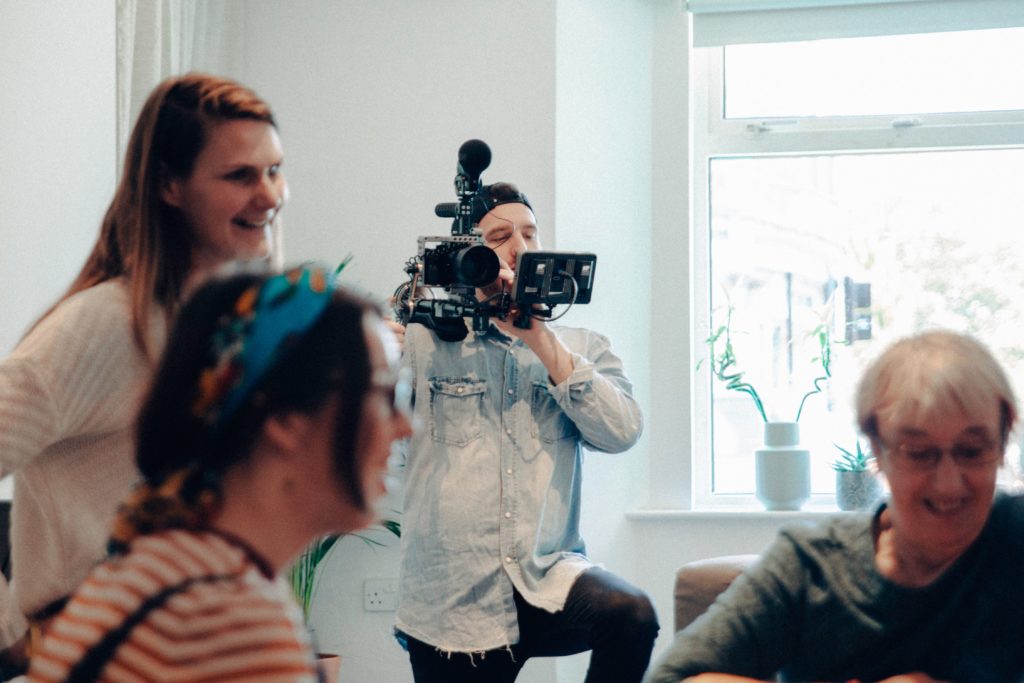 So let's look at the differences between pre-recorded vs livestream?
The many perks of live streams
Firstly, live streaming is an incredible type of video content and although it hasn't been around for long, it certainly has been effective. A marketer can really benefit from this format as it can be cost effective, engaging with the consumer and has shown to skyrocket their product if the live streams are appealing.
The end goal of any digital marketing tactic is to drive sales and increase conversions. Livestream marketing boosts sales intent amongst your target audience by 97% and solidifies brand association by 139%. Those are some serious benefits right off the bat. Video content strategically placed on a landing page can increase conversions by 80% or more, while 64% of users are more likely to buy a product online after watching a video.

Business News Daily
Comedians, musicians, entrepreneurs, motivational speakers, podcasters and small business owners are just some examples of the variety of marketers who can use this format to really engage with the consumers.
One of the biggest and most important benefits of live streaming is the fact that content is consumed on your timetable and not the consumers. This means that you will only be engaging with consumers that care about your business, your brand and that find the content you provide value to them.

London Loves Business
This quote indicates the importance of how this type of video content can strengthen the engagement between the marketer and consumer.
The highest successful examples of marketers live streaming ranges from high profile Twitch users such as gamer Ninja, to thousands of three hour podcasts performed by The Joe Rogan Experience on YouTube. These new modes of content have been adored by fans around the world, due to the honesty in the edits as no content is cut out, everything that is filmed, goes on air.
Since the U.K has been impacted by the lockdown restrictions from the Covid-19 pandemic, more marketers have taken to live streaming to carry on showcasing their products. A good example of a business spotlighting this transition would be the Bongo's Bingo live music events, which have now been streamed via Twitch. The company now perform two live streams per week, which indicates this endeavour has hit the ground running.
The live streams performed by Bongo's Bingo also point out that professional support and equipment can really help to make the videos look more polished and pleasing on the eye. As this company uses a mixture of pre-recorded content, a multi camera set up with quality audio and lighting, there is no doubt it adds depth to the narrative and atmosphere displayed on the screen. This may well have been a critical factor in the rate of success for the company's live streams.
As above, it is good to draw attention to the importance of using professional support to help a marketer using this format. Bongo's Bingo are a strong example of this support being implemented and generating more live stream content in the near future. It is a strong reminder for other marketers out there that professional support can boost, accelerate and expand a marketer's product in ways they may struggle to do themselves.
Pre-recorded video can be more creative
While we know live streaming is an effective way to boost social content, it can only really offer so much on the screen for the viewer to see, which could become very bland and eventually very, very boring…this is definitely not the case for its competitor.
Pre-recorded video content goes through a longer process and forethought. This allows time for an edit to really push through the barriers of creativity and bring together a near perfect edit, without a hitch. This effect is a critical tool in the process of engagement with the consumer. Finding a balance between creativity and interacting is key. Live streams struggle to compete as there is no post-production.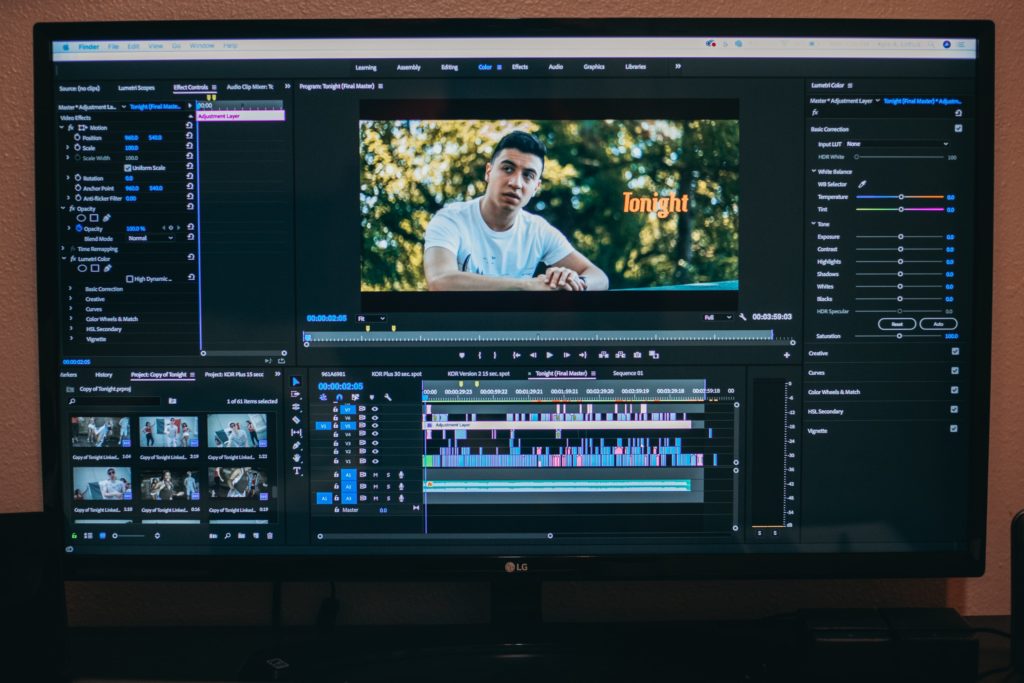 Consumers want to have a positive and empowering feeling from what they see on the screen in order to return. Pre-recorded videos offer a creative spark with different cuts, effects, transitions, stock footage, colour transitions and a much more well rounded storyline. With varied contributors who can add to the focus of a subject, live streaming video content can't overtake its rival. Here's an example of what we've been able to achieve, even in a lockdown environment where the contributor has had to film himself on a phone:
The video above shows how creative editing can have an impact on pre-recorded content. Templates, transitions, effects, colour grading and cutaways puzzle together the overall objective of the film. Here's a little game for you… in your mind, strip back the video so it looks like a live stream, and then add in the features and you will realise how the creative aspect in the edit has an impact.
Professionalism is key
As we discussed above, the creative edge of pre-recorded video content is paramount. This really helps boost the professionalism of the video when done so correctly, This can have a lasting impact on the marketer and consumer.
Let's imagine a scenario…Many musicians are now joining the live stream trend to perform a live set list in a bid to promote their portfolio. However, relying on the quality of audio, lighting and video from their computer or phone can prove to be a high risk gamble, which can have a damaging impact on the musician's ability and overall performance. This may encourage the viewer to not return to watch the viewer again.
This is where the rival intervenes, as a multi camera and colourful lighting set up with much better audio quality such as a zoom microphone is a game changer for the musicians performance. This will also put the musician at ease as they only have to focus on their performance and not the video set up.
This is also what video production companies like ourselves love to be a part of. We want to be the service that highlights your talent and go behind the scenes to see the hard work that is often unnoticed. Also we get to witness your amazing performance so we benefit too!!!
Know when to use which type of content
Let's stop for a minute and think about our daily routines, do you believe you have the time to sit down for an hour or possibly longer and watch a video of a marketer discussing their product or project? Let's be honest, you rarely do and that's a good thing!!! Consumers can be left frustrated by the marketer for taking up too much of their time just to make a point they could have heard about within a few minutes.
Pre-recorded video content is different, as it can offer both short and long form savvy content. This helps the consumer make a decision about the product or project. Consumers don't like being strung along and using a live stream as a sales pitch can have a negative impact.
Facebook Live audiences are not looking for a sales pitch. It's a social medium, so they're tuning in to find out more about you, not to get sold to.

Social Media Today
As a live stream is more intimate between the marketer and consumer, using fake imagery to try and sell a product or project idea is a dangerous manoeuvre and can lead to criticism and a loss of engagement.
We have to take a step back in today's eccentric and eclectic society. Consumers want a close interaction with the marketer, however the way to get to that point is through quick short form content that pulls them in. This is why both types of content can thrive together, however only used when appropriate and one after the other.
Don't just pick the cheapest option
Pre-recorded video content is the safest and most responsible choice in order to promote a marketer's work. If we look at live streaming, we could describe it as a high risk gamble, as straight from the outset you will be judged by viewers on your ability to perform. Most people suffer in the early stages of live streaming and will naturally get better with time…but here's a problem with this process…the earlier live streams may have already lost them consumers due to the poor performance of the marketer. This is where pre-recorded video content can save the day!!!
The internet is a continuous content driven battlefield and consumers rarely give the creator the benefit of the doubt and return for a second time. Performing an outstanding live stream is needed to promote the marketer further and all the responsibilities lie on them. They could say something inappropriate, be unable to repeat a point clearer as there are no second chances and if technical errors occur on between parties, it can subconsciously damage the credibility of the marketer.
These factors have to be taken very seriously when considering pre-recorded vs live streamed video content. Marketer's may choose a livestream over pre-recorded video content due to funds and without enquiring to video production companies. This doesn't have to be the case. Enquiries take less than 2 minutes and for a price, could really enhance your social profile and portfolio in a way live streams just can't.
Get in touch with us if you've got any questions about what options are available to you. Pre-recorded doesn't have to mean long shoots and big budgets. After all, it's 2020, we promise there won't be 30 people on set and a van load of equipment in your front garden, we do things differently!!!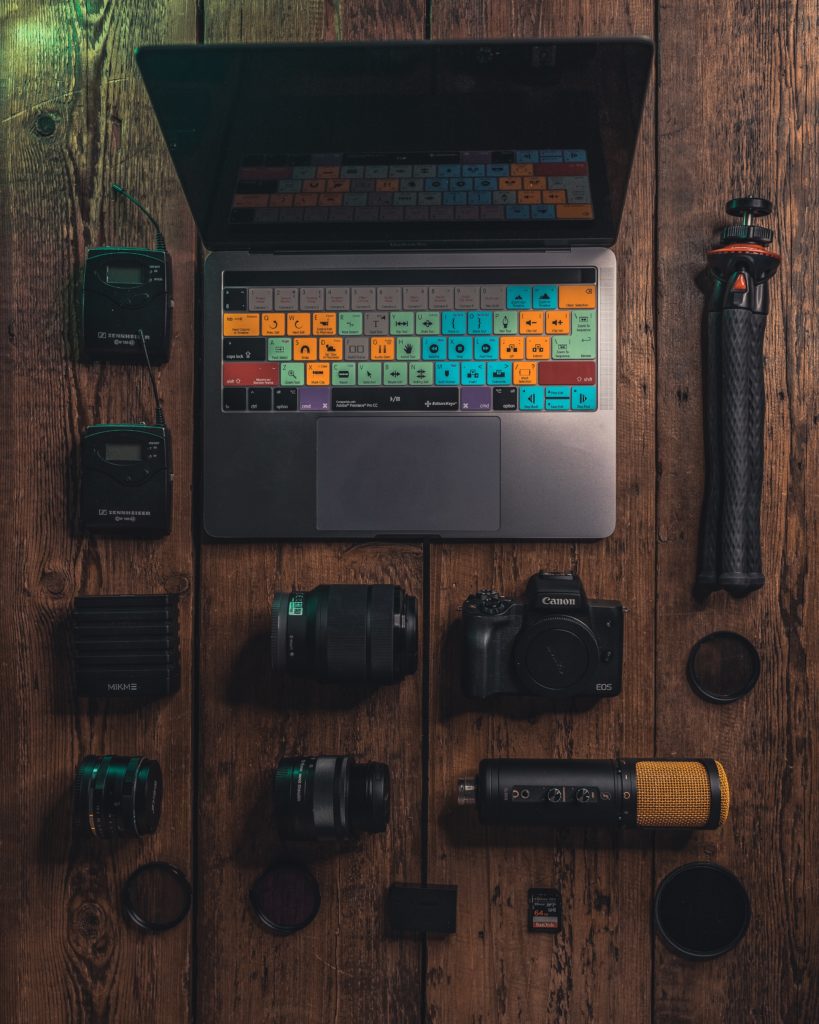 Live streaming can be dangerous
Live streaming allows the person behind the screen to be natural and show their human side, which is relatable to the audience and has a really beneficial impact, we're not perfect as humans. We all get that. However, we need to be aware of the negative impacts of live streaming, as there certainly are dangers, which can be insidious.
Live streaming video content is a high risk, as anything could happen live on the screen. Ultimately, the viewers are putting their trust into the person on the other side.
The main danger children face when viewing a live broadcast is that they could be watching something unsuitable, which could be upsetting.

Children could be exposed to violence and sexual content without knowing, particularly if the broadcaster lies about what they are broadcasting in the description.

In extreme cases, there have been incidents of people livestreaming suicides on Facebook Live.

BT
This quote highlights the real dangers of live streaming video content, which can have detrimental impacts on marketers and viewers such as young children who may be exposed to this type of harmful content.
Problems can arise very quickly
This should seriously be taken into consideration when deciding on which video content route to go down. A large percentage of viewers may be underage. Remember, anyone can access a live stream.
While you don't have to worry about post-production, you do have to worry about technical errors occurring while your streaming live. The error doesn't even need to happen on your end – if the viewer has a slow Internet connection (which is often the case in Australia), the video may often stop to buffer, or be of low quality. This can be frustrating for viewers, and result in them not watching the stream. There can also be glitches with the platform.

The Online Matter Solutions Engineers
A marketer needs to show their confidence and cajones when performing a live stream. It could be a very nerve racking experience. If a marketer does well and engages with the audience, it can be very beneficial towards their profile and can promote more video content.
However, failure on a live stream can damage their confidence, networking and growth of business. There are also strong possibilities of poor camera quality, audio, bland lighting and technical errors. It is indeed a test of character and credibility and could leave the marketer very vulnerable.
Remember, the internet is an ocean
A marketer must always remember their capabilities. Although they must remember the vast amount of competition and the constant outflow of social video content that is being produced daily.
As livestreams are becoming a bigger trend, more and more creators are joining in. This is causing a rampant cycle of live stream competition. Just take a look at the quote below…
There is a very little chance that the unsatisfied audience might come back to your live stream another time. The chances of them stumbling across the channel is close to zero. So, a huge amount of work can go on to become waste if anything goes wrong.

Freedocast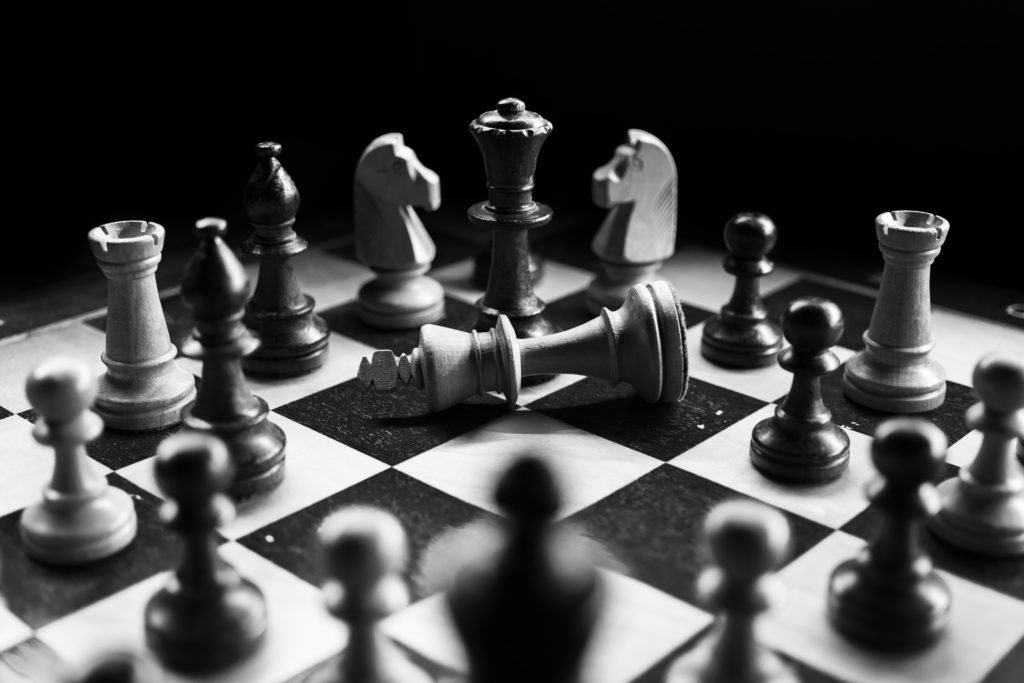 Studio 91 Media want you to take away the information from this blog and use it when thinking about your next piece of content. Live stream or pre-recorded video content? Think to yourself, am I really making the best and most responsible decision to benefit my product.
Please also remember during this difficult time, video production companies like ourselves here at Studio 91 Media are more passionate than ever to help deliver the best content we can.We want to spread positivity where we can!
We want marketers and consumers to look at the importance of video content and play it smart. Don't just blindly follow the trend. Stand out with the content you deserve to show and get people remembering your name and your product. Use the live streams to further your cause but please don't turn away from the positive powers of pre-recorded video content.
If you are interested in our work, please get in touch. We would love to hear from you and how we could help make your product the best it can be. Thank you and stay safe.